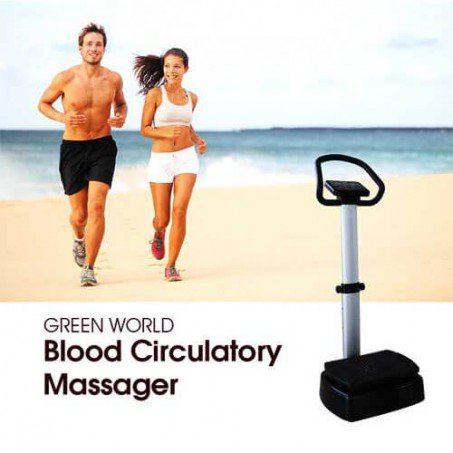 Green World Blood Circulatory Massager
Price 67500 PKR
Save - 8%
BLOOD CIRCULATORY MASSAGER Online At "Green World Food Pakistan" With ? Ease & Speed ? 100% Genuine Product ? Fastest Delivery All Over Pakistan.
Blood Circulatory Massager
1. Promotes Blood Circulation And Detoxifies The Body
2. Improves Immunity And Reduces The Occurrence Of Disease
3. Strengthens The Internal Organs And Improves Digestion And Absorption Function
4. Enhances The Function Of Endocrine System
5. Regulates Microcirculation, Helps Lose Weight And Enhances Beauty.
Green World Blood Circulatory Massager Price in Pakistan is 67,500/PKR
Shamshad Verified Purchase
2020-12-25 08:17:08

Promotes Blood Circulation And Detoxifies The Body